Apple Cider Vinegar History
in early America
Without apples, there would be no apple cider vinegar history in america to talk about.

Happily several varieties of wild crab apple are native to North America, but it was the western European settlers who introduced the larger, more useful dessert and cider apples.
During the early settler years, some grafted stock was imported from Europe, but most apple trees were spread by seed. Since apple trees grown from seed produce fruit, which most of the time, are unlike the apples from which they come from, many new types of American apples were produced.
In 1623, William Blackstone, an English clergyman, was credited with planting the first apple trees in Boston. Later, in 1635, he planted an apple orchard in Rhode Island, and he is thought by some to have introduced America's first native apple variety, Blaxton's Yellow Sweeting.
As the population increased, more homesteads were built, and many of them included several apple trees.
The benefits derived from the large amount of fruit obtained from these trees were numerous.
Once the apples were ripe, they were used for eating, cooking, and as a treat for livestock.
Some of the apples were cut and dried and some were stored in a cold cellar for use all winter long.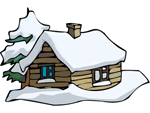 Another portion of the crop was cut and pressed into apple juice, which then fermented naturally into hard apple cider and was consumed year round by the whole family.
Some of the hard apple cider was allowed to ferment further in air to produce apple cider vinegar and this was used as a natural medicine, as a condiment, as a preserving liquid for fresh vegetables as well as for cleaning and a host of other household duties.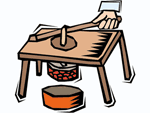 For apple cider vinegar history buffs, it is estimated that by 1775, 10% of all New England farms owned and operated cider milling and pressing machinery.
---
Westward Expansion and Apple Cider Vinegar History
During the first half of the nineteenth century, John Chapman (aka Johnny Appleseed ) became a folk hero by sharing apple seeds with frontier settlers and planting many of them himself from Pennsylvania, where he operated a nursery in the Susquehanna valley, all the way westward to Ohio and Indiana.
During the labour intensive haying and harvesting season, American farmers in the eighteenth and nineteenth centuries would drink apple cider vinegar as a refreshing and energizing tonic.
Often the vinegar was diluted with fruit juice and the drink came to be known as "switchels".
Economic Benefits
Because of its usefulness and availability, apple cider and apple cider vinegar became a common unit of exchange, especially in rural areas where currency was relatively scarce.
It's no wonder therefore, that many farmers produced more apple cider and apple cider vinegar than they required, then used the extra to pay for local services such as those provided by doctors, teachers, and the clergy.

By 1817, the American pomologist, William Coxe reported that apple cider in the mid Atlantic states was selling for about $5 per hogshead (63 US gallons), and apple cider vinegar was selling for 3 times that price.

---